Sky News for iPad
Product Design
Sky News invited us to develop a new service for iPad, offering a mix of live and on-demand video, article stories, galleries and interactive modules. I worked from the Sky News headquarters for two months, alongside the technical and branding team gathering requirements, leading the Interaction Design and helping shape the final product.
The dedicated iPad app allowed users to access the last 24-hour of content in three different ways: Timeline, Top Stories, or Live.
The timeline provided users with an interface to access all topics covered in the last 24 hours organised by the most recent.
Top Stories gave users an editorial approach to the content. With content arranged by size to demonstrate the importance, every subject had a video summary accompanied by a hub with different components around it, such as interactive graphs, an article from the Sky's website, image gallery or social feed.
A live stream was also available allowing users to rewind up to 1.5-hours.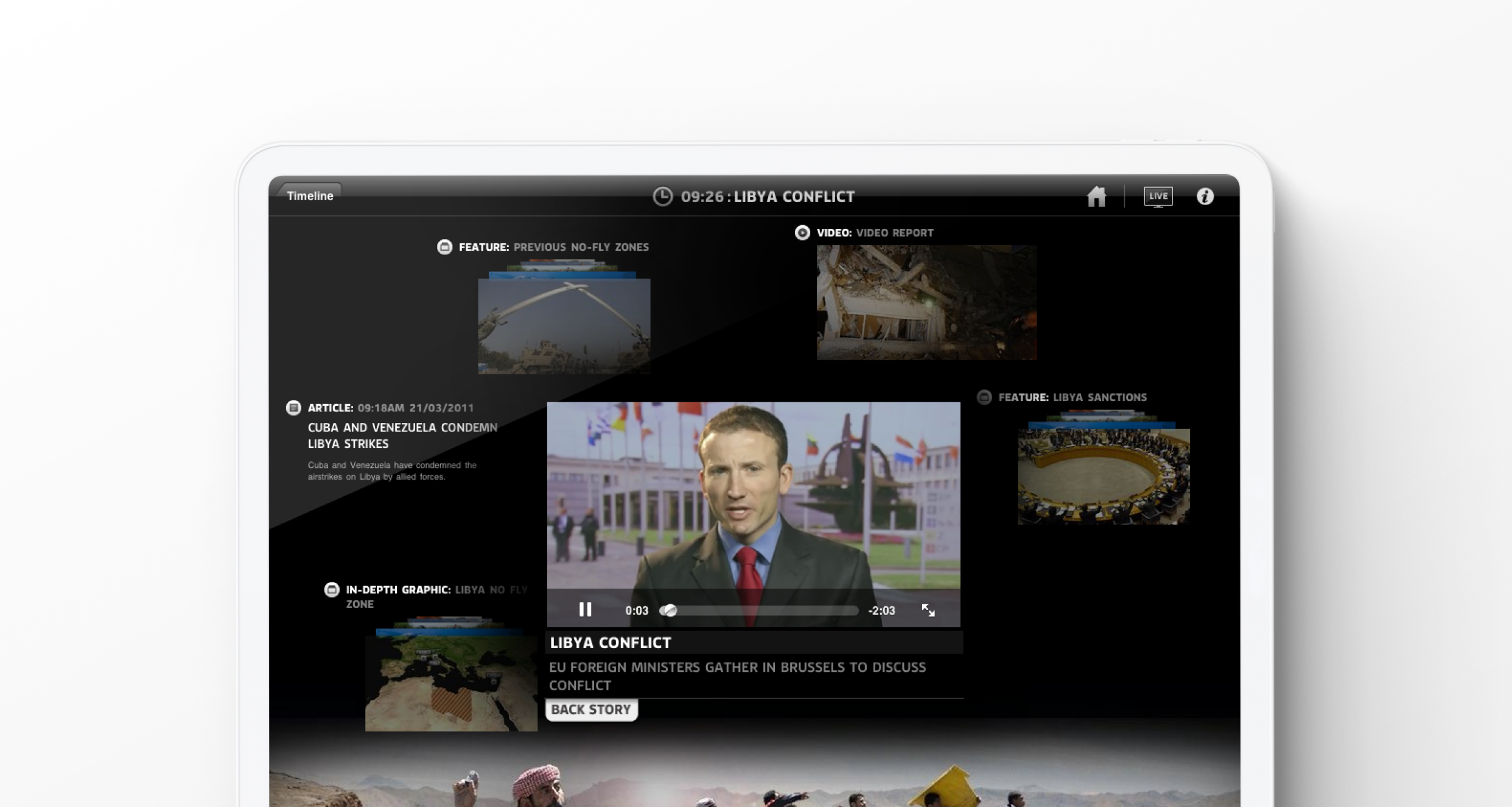 The application received multiple awards and great coverage from the media, including:


Best App Design
Design Week Awards

Digital Innovation
Foreign Press Association Awards

Most Effective Tablet Application
Mobile Marketing Awards